Google Chrome now support a variety of media, including playback of movies, hence the best way to cast movie to the Tv is by casting the Google Chrome Tab to Tv and then Drag & Drop the movie to the tab.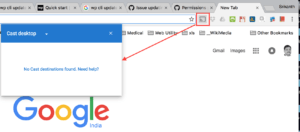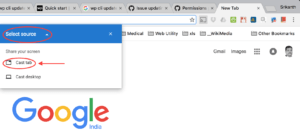 Enjoy Playing your Movies on the Tv. 
No need for any VLC of any other media player, just play movie & music on google chrome by drag & drop on to the tab.
Warning
please note: file with extension AVI, MOV will not play directly, you will have to convert it to MP4. Use "
HANDBRAKE
" , it's free and available for many OS.. or you could used the commercial version. https://handbrake.fr/downloads.php