Macbook / Apple operates in some strange ways and many Times its not possible to work out what are the correct option to select..
Mail.app has a funny way of saving the mail attachments.. It does it in two places
if you save the attachment it goes to the folder you have pointed.. but
if you open the attachment(double click) or do a "Quick View" in mail message it self, it save a copy (ie download a copy) in user>library>container>com.apple.mail>Data>Library>Mail Downloads
If you Save the attachment you will have a second copy downloaded to the location specified in Preferences > General > Downloads folder:
I am sure nobody want two copies of the same file on their computer..

To automatically delete the extra copy in Mail Downloads, in Mail.app Preferences > General > Remove unedited downloads: to 'when Mail Quits'. Any file placed in the folder "Mail Downloads", which you haven't modified will be deleted.

The Mail Downloads folder will now cleaning regularly, but if you have edited the file then it will remain in the Mail Download Folder..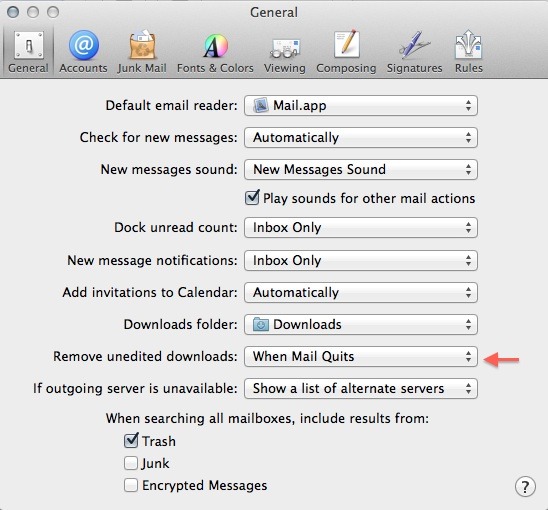 Only data in mail.app that you will ever require is Data in V2 folder ie user>library>mail>V2…. Warning: Backup before you delete.