Where to Find the details
asking the basic question on VAT after so many year of implementation is still a guess work, Govt. Karnataka does provide the information but a few know where to look for it..
Step 1: go to http://164.100.80.100/vat3/ ie vat.kar.nic.in
Step 2: Login with the user credential
Step 3: Click "Purchase" > "Interstate" > "Upload"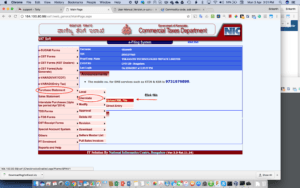 Step 4: Click "View Reg.CST Commodity Detail"

Step 5: "DownLoad" or Write the details down